As marketers we tend to wear many hats and while this is an integral part of our job it sometimes makes it difficult to ensure that every part of the marketing puzzle is consistent.
But inconsistent marketing and branding is a huge no-no and it can be seriously harmful to your brand! You probably know exactly what we mean but if not check out our infographic—you'll find horror stories that happened due to: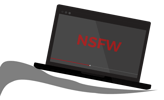 And you'll find out how to avoid all of these! Download our infographic to make sure you never fall victim to these horror stories (ever, or at least ever again!).